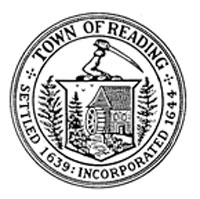 The Town of Reading, Massachusetts
Property Assessment Data
TOWN OF READING, MASSACHUSETTS
Welcome to the Town of Reading, MA property assessment data. Feel free to search for property information by Street Name, Owner Name, or Parcel ID.
SEARCH TIP: When searching by street or name, you only need to enter the first few letters and hit GO. For Parcel ID, you can enter the map number and scroll down the list.
The FY2023 data contained herein reflects ownership and assessment changes as of January 1, 2022.
Your Assessment for FY2023 is based on sales during calendar year 2022 for one family properties and condominiums. Sales from 2018 and 2020 were used for all other property classes to arrive at a fair market value as of January 1, 2022.

FY 2022 TAX RATES were
$12.59 RESIDENTIAL & $13.21 COMMERCIAL, INDUSTRIAL AND PERSONAL

READING BOARD OF ASSESSORS


Cheryl Moschella


Brendan Zarechian, MAA


Michael Golden, MAA


DEPARTMENT STAFF

Victor P. Santaniello, MAA, Chief Appraiser

Phil Canniff, Assistant Appraiser